Description
Your dogs tell you he's up there.
Bring him on out with a Thomas Raccoon Call.
Handmade
Because tradition doesn't roll off an assembly line.
Hand-tuned
Because accuracy shouldn't suffer just because a lot of people want your product.
Guaranteed for Life
Because when you love what you do, you stand behind it.
R
accoon hunting is an old tradition dating back to the time of the Native Americans. It actually became a competitive sport in the early 1900s. Unfortunately, while raccoon populations escalate, the spread of rabbis increases, and ground-nesting bird populations decline at the hands of these persistent predators, Raccoon hunting is not as popular a pastime these days. Nevertheless, it is a traditional hunt that can be lots of fun, and is a great way to teach younger hunters necessary skills.
Raccoon hunting is one of the few modern hunts that is most often done with dogs. In fact, hunters seldom have a successful raccoon hunt without dogs to tree their quarry. It is often the joy of working with the dogs that drive many to take up raccoon hunting in the first place. Who wouldn't want to spend their evening in the woods to the sounds of a baying hound tracking down a cold trail to a treed coon? A good coonhound is worth its weight in gold if you are into the sport. Training one takes an investment of considerable time, so it's best to start with a dog with the best potential.
One of the few all-American breeds is the classic black and tan. It is persistent and a determined hunter that will travel through all kinds of terrain and conditions, staying on track in his primary purpose in life: to trail and tree raccoons.
Likewise, a good redbone possesses the ability to hunt and swim over a variety of landscapes. Even with the obstacles, this tenacious hound will maintain its speed and agility. Its innate treeing instinct and "cold" nose, giving it the ability to track old trails, make it an excellent choice for a hunter wanting a versatile coonhound. Alert and intelligent with extreme endurance, the energetic treeing Walker gets its designation as the "people's choice" of coonhounds. Its competitive nature makes it ideal for competitive raccoon hunts.
Once your hounds tree a raccoon, you need to be able to see it to get a clean shot. Thomas Raccoon Calls are hand-tuned to help you finish what your dogs have started. With our coon squaller, you know that all that work your dogs have put into the hunt will be rewarded with the take.
How to use the Thomas Raccoon Call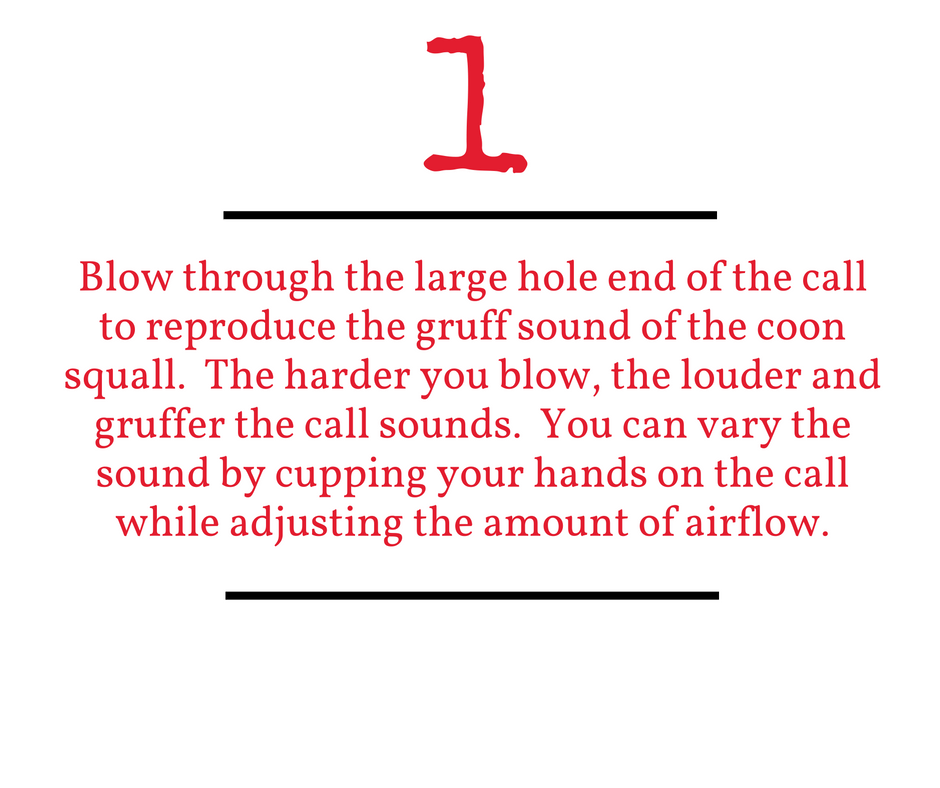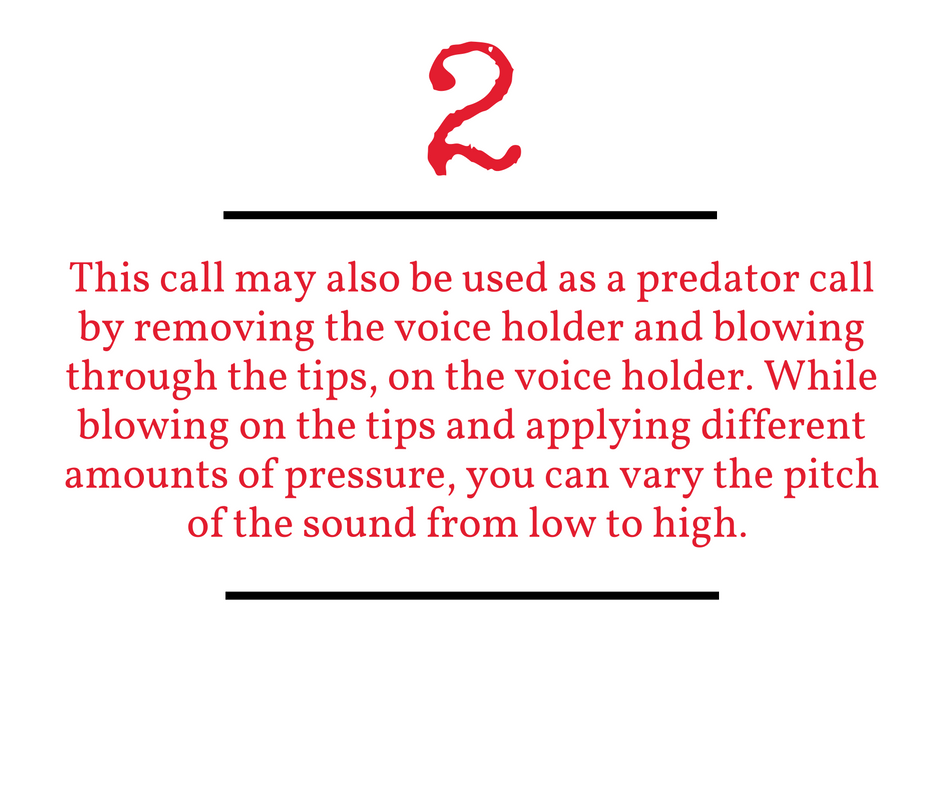 Make an honest rodent out of that night bandit.
Racoon Calls Travel Light
(Here are some ideal places to take them)
If you plan on doing some raccoon hunting, we suggest that you check the regulations of the state where you're hunting and also their licensing requirements. Although hunting raccoons has been an American tradition since before the Pilgrims, it does seem to have planted deep roots in the culture of the southern states.
We've included a few of them here, but there are 47 others (give or take, depending on who you talk to). Texas, near and dear to our hearts, has a generous season for raccoon hunting. Likewise, Arkansas and Oklahoma are friendly to the sport. So, grab your .22, a good headlamp, your favorite hounds, and, of course, your Thomas Raccoon Call, and set out for some fun only a nocturnal creature at heart, such as yourself, could enjoy.
Thomas Game Calls wants you to have an enjoyable hunt wherever you go. Thomas Raccoon Call will help you finish the night well.
[et_pb_image_n10s admin_label="Redbone Coonhound" src="https://www.thomasgamecalls.com/wp-content/uploads/2016/10/Redbone-Coonhound.jpg" alt="Redbone Coonhound" n10s_type="marley" show_in_lightbox="off" image_as_url="off" url_new_window="off" animation="fade_in" sticky="off" align="left" force_fullwidth="off" always_center_on_mobile="on" use_border_color="off" border_color="#ffffff" border_style="solid" _i="0″ _address="6.0.1.0″ /]
"I
know it's up there somewhere."
Jake was shining the high beam up into the tree while the two redbone hounds kept up the alert. They had a little time before daybreak and wanted to get just one more before they had to make their way out of the trees to get ready for school. Woods, water, and coons in the wind. What a night it had been!
Nate looked again closely up into the tree, following Jake's light as he circled for the third time. Still, no glowing eyes. He quieted the dogs.
"Let me see if I can get him out."
Grabbing his Thomas Raccoon Call, Jake called out a higher pitched squall. It was barely noticeable, but there was a slight movement up by that hole in the trunk. Was that a paw?
Jake blew the call again a couple of more times and watched closely. Nate gripped the .22 a little tighter and waited for those eyes. There it was. Half the body was coming out of that hole as the raccoon gave out an agitated chatter.
"Get him!" cried Jake, and he did.
It's time to reward your coonhounds.