A family tradition for almost 70 years doesn't just happen...
Here's a piece of the story of the man who had a vision for it.
A legacy of excellence, seventy years in the making
Thomas Game Calls was founded by Dwight E. Thomas in 1947, but the seeds of his great legacy began on the western plains of Kansas during the Great Depression of the 1920's. Mr. Thomas was the second oldest of nine children abandoned by their father and raised by a single mother. Survival was hard during those times, but, as a boy, Dwight studied the behavior patterns of animals in the wild obsessively, and used that knowledge to develop ways to get game to come to him.
Mr. Thomas would recall later that his study of the wildlife on those Kansas plains and the reactions of the animals to his various calls carried with him into adulthood. His meticulous research continued on the side as he worked for a sporting goods outfit in sales. The first call he built commercially was #141, a predator call. Later, in 1956, Dwight would develop additional calls and manufacture them on a Delta wood turning lathe. As demand grew, the Delta lathe got replaced with a Bradley, and he produced over 100,000 calls per year.
Due to the pressures of costs of materials, especially the walnut stock used for the calls, Mr. Thomas again put his creativity toward using his wood designs with ABS plastic. What came from that research were highly durable and effective calls, having the same quality accuracy as the wood calls. The ABS calls were made with a wall thickness in excess of 1/8th of an inch. Ever the one to put his belief in his designs on the line, Mr. Thomas used to demonstrate the strength of these calls by driving a car over them to show they did not crack or lose their accuracy.
Although Dwight Thomas has passed away, the company continues with the manufacturing and selling of high-quality calls to this day under the management of Dwight's son, Jon Thomas. Our goal at Thomas Game Calls is to produce and maintain high-quality hunting calls to provide our customers a lifetime of dependable and exceptional game calls with the same attention to customer service. It's a family tradition.
PS 16:5-6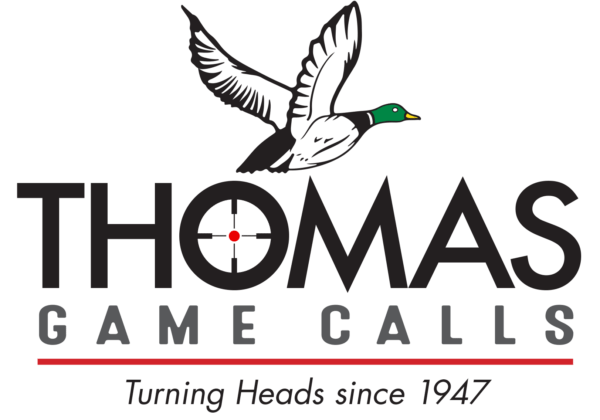 Join the Thomas Tradition.